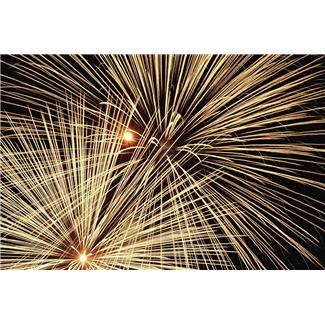 I've
recently begun reading
Kris
ten Lamb's blog
, which I highly recommend to
any writer/blogger.  She's a goldmine of information
and also understands and teaches to finding success as a writer in the digital
age. 
Last week,
Kristen blogged about the importance of having successful author presence.   What
exactly does this mean?
As Kristen
noted, presence is a hard thing to explain, but if I were to take my stab at
defining it, here's where I would start.  
Own Your Space
Presence is about
owning your space, whether that space means your blog, your book, your social media
page, your press kit, or in more general terms, your life.
Presence is
about utilizing that space to the best of your ability. It's acknowledging that
words are powerful and making an intention to use them for good.  Ideally, we would all use the space that's
rightfully ours, every inch of it, but a good writer also understands that he
should never feel like he needs to dominate the space of others.  Blogging can feel competitive at times, but
there is enough space for all of us.
Know Your Mission
I believe
that if you have a focus, you will be able to hold your presence more
easily.  That focus may change as you
evolve along with your writing and your subject matter, but know why you're
here now.
Do you have
a mission?  With your book?  Your blog? 
Your life?
I have
one.  Go to my about page and you'll find
it.  I highly recommend that every writer
– and human – has a mission.  When we
know why we're here and what we're trying to do, we stay on course and we're
true to ourselves and our voices.  This
goes back to owning that space, which upon presence is created.
Be Honest  
I utilize my
space most effectively when I'm willing to be vulnerable.   When I'm willing to be vulnerable, I'm being
honest.  I'm showing you that I'm not
perfect.   I write at my best when I show you my flaws because
we connect and identify with each other's flaws. We're put at ease knowing we're
"not the only one" who struggles with a certain personality trait or challenge
or weakness.     
Yet, I'm not
here to whine or flaunt my insecurities or to get reassurance from you on my
problems. Vulnerable does not mean needy. 
As Kristen noted, "We writers should be here
to teach/inform (NF) or entertain (NF/fiction), not to use our audience as
emotional hostages."
I need to
always remind myself that you are not here for me but that I am here for you.
Work Hard
Kristen
discussed the importance of having confidence and noted, "Confidence is often
birthed from hard work."  That made me
reflect on my early days as a blogger, someone who had been on an eight year
hiatus from fiction writing and who, during that time off, the extent of putting
words to paper had been making food shopping lists.  I wanted to write well and I worked hard at
writing well.  I revised posts that I had
already published because I would wake up in the middle of the night with a
better closing sentence than what I had used in the prior draft.  I still engage in this process, but in my
early days of blogging, I did it without having any readers. I had virtually no
visitors to my blog for the first two and a half months, with the exception of
a *very small* circle of personal friends and my sister.  But I still put out my best work in every
post. 
I believe
that our work as writers is never finished, and we need to be open to revision
as well as the constructive criticism from others.  I once heard an interview with Toni Morrison
where she said she never stopped revising 
her work– even after a novel went to market.
Be Humble
One of my
favorite quotes from Kristen's article was, "Talent is highly overrated.  Character matters in this business. It's why
I dedicate so much time to talking about the writer as a human being.  Without self-discipline, drive, humility, and
a certain work ethic, a writer won't make it long term."
Humility is
a big deal for me, as a writer, as a yoga teacher, a parent, and as a human
being.   Part of humility, for me, is being "right
sized," and not overinflating or underinflating my own importance, which also
helps stave off my inner narcissist or the person who needs constant ego
stroking, as Kristen described in her post.
Be Grateful
For me,
gratitude will always be closely related to humility.  I take nothing for granted, from your visits
here, to your comments, to your re-tweets, to your support, and I am grateful
for all of it. Part of being grateful means paying it forward, something else
that Kristen talks about frequently. 
Because presence is not just about me, but it's about me in relation to
you. 
Owning my space
is being aware that there would not be a "me" without a "you," and honoring
that every way I can, first and foremost, by saying thank you, sincerely and
often.
xo
Ilene  
Your turn  – What does presence mean to you?  As a blogger? 
As a human being? 
Where to find me: