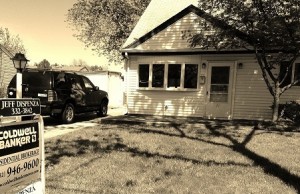 I used to be that mom who "did it all."
I was the breadwinner in my family.  I held a highly demanding  job where,  it wasn't unusual for me to work my "9 to 5," spend time with my three children, and then go back to work from my home office once I put them to bed.
Except after work and the kids, there was little time for me.
My life became an existence.
I resented my kids.
I resented my job.
I resented all of it.
Soon after my youngest turned 2, I decided to step off the corporate ladder.
For a few years, I was able to strike a balance between parenting and pursuing other things I loved.
I had time to exhale.
Until…
A year ago, when my husband and I split up.
At first, being a single parent was a shakeup in that required me,  to once again, "do everything," including work three jobs to stay on top of the bills.
However, in time, I allowed being a single parent to shake up my thinking in that I've re-prioritized what's important to me…and to my kids.
Is any mortgage worth working three jobs for?  Married or single?
I've made some radical decisions lately and there are some big changes for my family right around the corner.  Do the decisions I've made qualify me for Mom of The Year?
Come find out over at Meredith's page.
See you there!