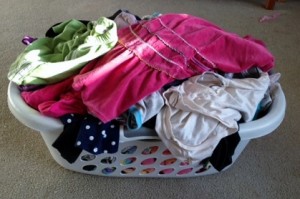 There's laundry that needs to be folded.
There are dishes in the sink and papers scattered on the floor, begging for organization and an impossibly long list of to-do's I need to conquer before we move.  Packing, collecting medical records from an array of doctors, school registrations, goodbyes.
While these tasks beckon me, the call isn't loud enough to pull me away from my laptop.
My oasis.  My happy place.
The world could fall apart around me and I'd still blog.
This blog has morphed over the past year and a half.  It began as a venue to explore the elements of balanced living and finding happiness within…until my life was thrown completely out of balance.
These days I chronicle my unbalanced life.   From eating too much pizza to diving back into swimming, too fast too soon, to unexpected tragedy and death.
I've grown to learn that we can live completely unbalanced lives, full of monkey wrenches and disappointments and heartbreak, and we can still be happy.  We can have great days for absolutely no reason and we don't have to use misfortune or things not going our way as an excuse to have bad ones.
We don't have to let situations or people take us down.
We can prepare for really big life changes and not be afraid.
There are no difficult days, maybe difficult moments.
Music helps get me through them.  As do headstands.
We can trust that things will unfold as they're meant to.  Not in some hokey, genie in a bottle kind of way, but with a faith that begins with a sense of groundedness within ourselves and a sense of belonging on this earth.   It's called owning it. And these days I do.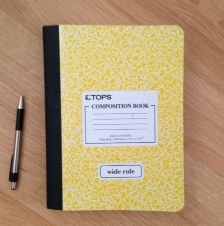 I've kept journals since girlhood, the marble design cover kind.  I've written it all down, no matter how ugly the truth seemed at the time.  I was my own best secret keeper.
I have less secrets these days.  Now, my journal is a web page.
 Loneliness does not come from having no people around one, but from being unable to communicate the things that seem important to oneself.
~Carl Jung~
With you as a witness I move forward, some days boldly, and some days more steadily than others.  With you as a witness, I share the things that are important to me.  The things that have helped me make sense of this life, the things that have made me less afraid of life, the things that continue to give me life.
I blog for you.
I blog for me.
Together, we can do this.
-Namaste
Xo
Ilene
This post was inspired by Why I am Smiling by Kim at Co-Pilot Mom. It's a lovely tribute to blogging and some of the gifts she's reaped from it over time.  Blogging makes Kim smile.  Blogging makes me smile.  And Kim's lovely blog makes me smile, always.