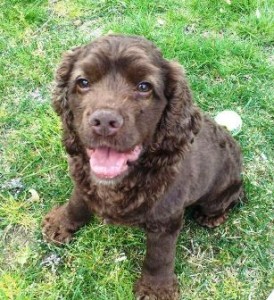 I didn't want her to throw me a party.
I thought I'd slip out of town quietly.  I'd say my goodbyes, of course, but without fanfare, one at a time, on the phone, at lunch, over coffee.
The farewell party that Q. insisted she throw for me felt over the top.
It felt emotional.
Maybe it's because there were so many people dear to me all in one place.  These were the friends I shared my best times with, and they were the friends who saw me through the worst.  They were the ones who got me through the year things turned upside down, the family who didn't mind when I invited myself over during the seven day Hurricane Sandy power outage, the neighbor who brought me children's Tylenol on Christmas night when one of the kids spiked a 105 degree fever, the friend who met me at the emergency room the night S. was hit by a car, the woman who took my children the day I asked my husband to leave.
I haven't loved this year, but it needed to happen.  It's the kind of year that you have to get through and once you get through it, you feel you're on the other side of something big.  I wouldn't want to repeat it, but I've learned from it.
Not only was the year upside down, but I was upside down.  I wasn't that strong, grounded, centered version of myself, the one I like, the one I depend on.  I felt vulnerable.  I felt uncertain.  I wasn't dependable nor could I be depended upon.  The Ilene who was always there for everyone else was gone, at least, temporarily.
A friend told me that when you're going through a divorce, there are the people who run toward you and the people who run away.  There are those who'd prefer to avoid the quake, and I can't entirely blame them. Yet, I'm grateful for those who stayed.  Forever grateful.
Everyone in the room with me on this night ran toward me.     I stand arm to arm with them, sipping Shiraz and talking about everyday things and not so every day things, while my dear ones tell me they'll miss me through teary eyes, until I'm teary eyed myself.
I feel so loved that it hurts.
I grab D. and whisk her away to the front staircase in the foyer.  I need a moment.
"I'm doing this," I say to D.  "Oh my God, I'm really doing this."
I feel the cry spill onto my cheeks as I nestle my head on D.'s shoulder.
"You're going to be fine,"   D. says.  "Just fine. You got this."
"I thought this through. You know how much I thought this through.  But still…"
This move was by no means an impulsive decision.  I had conceived the thought back in the fall, had looked at it from all angles.  I made visits. I weighed the pros and the cons.  I had been honest with myself about the challenges.  But now that moment of change was actually here.
D. takes my hand.
"You're gonna crush this.  You'll make friends.  You'll find work.  And you'll find some hot thirty year-old boyfriend and it's going to make all of us up here super, super jealous."
"Thirty is way too young."
"OK, then, thirty-two."
"Like those two years make a difference."
"This is pretend, Ilene, can you just enjoy it?"
I think of myself at thirty-two, the year I got married.  I was clueless about so many things.  I'm still clueless about so many things, except that now, I realize myself as such.
"OK.  What's this thirty-two year old guy's name?"
"Jason."  D. says.  "No. Jack. I like Jack.  That's a nice, strong name."
I feel the smile on my face and the warm tingle of the wine in my throat. I've given myself permission to stop scrutinizing.
"I could kiss a guy named Jack," I say.  "So long as he loves dogs.  It's imperative that Jack love dogs."
"Fine. Thirty-two year old Jack loves dogs."
I miss dogs.  We haven't fostered one since putting our house up for sale.  Once I'm settled in my own space again, there will be dogs.
As I sit there, I picture the kids and me, walking along the beach after school.  It's our beach.  We don't feel the need to be polite there.  I picture the runners who wave as they pass us and kids playing in the sand and a youngish guy with a dog and a Frisbee who may or may not be Jack.  That doesn't matter as much as the fact that my feet are grounded in the sand, my heart is centered, and I'm whole.   I'm right side up. I feel like me again, finally.
Satisfied by this imaginary glimpse of my future, I get up from the stairs, and head back to the party, ready for the rest of my send off.
###
This post is dedicated to my soul sister, the amazing Tamara, and was inspired by her post Upside Down.  In Tamara's fabulous words: "It's all a bit upside down sometimes. It's all a bit of give and take. It's all a bit of wonder and beauty and fabulous joy. Just love."