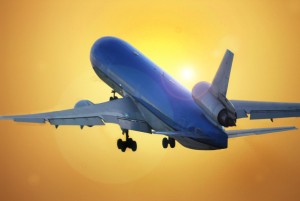 I could feel the woman in the seat next to me stiffen as she tapped her trim, pink nails against her Kindle.  Crying makes people uncomfortable, especially when they're sitting next to you on an airplane.  I had tried to keep quiet about things, face the window and go about my cry in silence, but it's a cramped space on a plane.  It's hard to remain an anonymous crier.
I cry on airplanes often when I fly alone.  I'm out of my element when airborne, out of the place where I feel the need to be strong and composed.  On airplanes, I'm not in an environment where I need to be in command, for myself, for my work, or for my children. I also don't have my normal busyness or distractions to keep me from facing my emotions, so on Thursday, en route to BlogHer '13, I sat in the window seat of an airplane headed to Chicago and cried for a good hour over a comment made to me days earlier, an accusatory comment that had hurt me because I had feared there was some kernel of truth in it.
When finished with my cry, I turned to the passenger next to me and smiled.  "What are you reading?"  I asked, pointing to the woman's Kindle.  We had a lovely discussion about books and our reasons for going to Chicago as if my breakdown had never happened.  It was over, which is another reason why I love a good cry.  I got it out, I released it, and I was ready to give my all to the conference.
There are many things I could tell you about BlogHer '13.  I could recall some of the great breakout sessions I attended or about the compelling Voices of the Year presentation.  I could tell you what a gift it was to meet many of my dearest blogging friends in real life.  But what I want to tell you about today is the talk that Sheryl Sandberg, COO of Facebook, Author of Lean In, and inspiration for the Lean In movement, gave on Saturday morning.
Sandberg talked about the deep rooted biases that as a society, we have against women, and how these biases start early.   From a young age, we don't look at boys and girls with equality.  Sandberg gave the great example of how we are much more likely to call our girls "bossy" than our boys.  When was the last time you called your son bossy?
Sandberg's example made me think of the many double standards with gender roles we have in this society and how women are scrutinized mercilessly for certain things whereas their male counterparts get a pass.  The sad part is, it's not just men scrutinizing women, but it's women scrutinizing their own.
Sandberg's emphasis on this double standard made me think of a story.  Thirty years ago, a husband and father and trusted professional in a small New Jersey town left his wife and children and ran off with another woman and never looked back.  He didn't look back for birthdays or graduations or trips to the emergency room or dance recitals or school plays or to help comfort his daughters when they suffered their first broken hearts.  He didn't look back for holidays or good report cards or bad report cards or when his girls got in trouble or when they had great success.  He didn't look back once.
Despite his actions, people were forgiving of this man.  His personal choices didn't hurt his reputation or his career, and the overall reaction from the community was a shoulder shrug or a, "That's just what men do."  He was vindicated over and over again.
Thirty years later, when this man's daughter, a struggling single mother of three children, decided to move away from her home state with her kids in order to give them a better life, a move that would create distance between their friends, their family, and their father, yet a decision that she thought through cautiously and from all angles, she was vilified.  She was told that such a move would cause irreversible damage to her children.  She listened to accusations such as these over and over…
…some made by the same people who vindicated her father.
We need Sheryl Sandberg and we need more people like Sheryl Sandberg to remind us that the gender gap is not yet closed.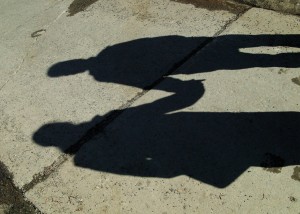 We need to stop criticizing and start supporting.
We need to stop making motherhood a competition.
We need to stop making womanhood a competition.
We need to stop comparing and feeling less than or greater than.
We need to stand up for each other and with each other and say things like, "You go girl," a lot.
We need to support the decisions other women make for their children and their families, even if it's not something we would do ourselves.
When we're questioned on a decision we make for our families, we need to start asking any person who questions us, "Would you be asking me the same question if I were a man?"
More than anything, we need to trust our decisions and instincts.  We need to trust our hearts.  We need to believe in ourselves more than anyone disbelieves in us.
Thank you BlogHer '13 for hosting Sheryl Sandberg.  And thank you Sheryl Sandberg for your words.
As for the conference, I had a great time.
And I didn't cry once on the plane ride home.