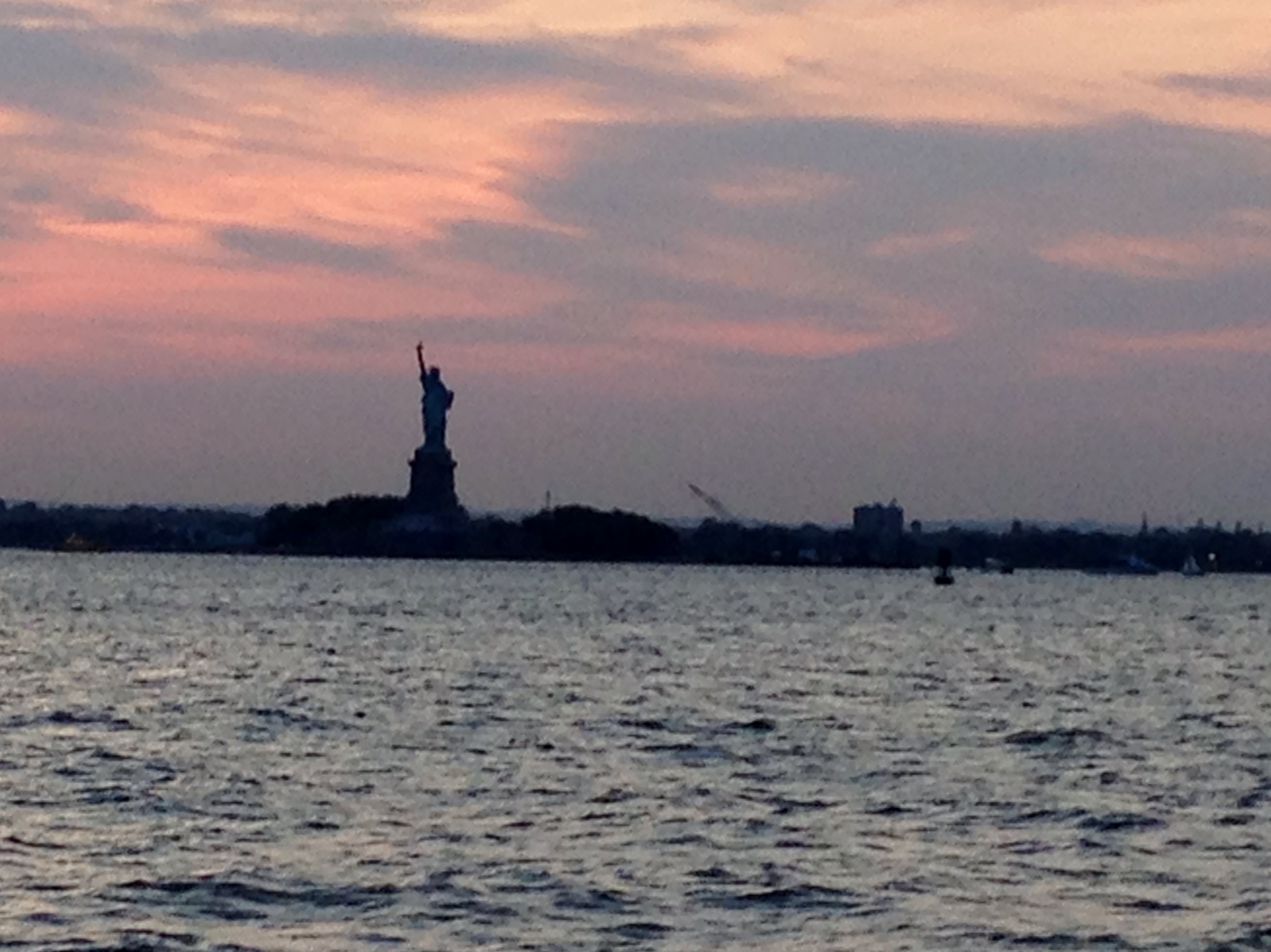 I felt out of sorts last week when, for the first time since college, I spent the Jewish high holy day Rosh Hashanah, without my family.  I should clarify that I'm not particularly religious.  I've discussed my ambivalence about religion before on my blog.  However, a traditionalist I am.  There are the rituals that come with certain holidays for me, the family dinners, the prayers,  the walks around my mother's neighborhood with my children in between services at synagogue,  the rhythm of those days, so deeply ingrained in me, that the diversion from the familiar felt awkward.
I briefly entertained finding a synagogue to go to here, however, spending the Jewish holidays in a local temple would have required more effort that I was willing to put forth, in time, money, and travel.  Furthermore, my longings would not have been solved by praying in a synagogue.  The heart of the issue wasn't about spending the holiday in a house of worship.  The heart of the issue was about yearning for the familiar.
Right now, I'm surrounded by new, new roads, new schools, new neighbors, new schedules, new friends.   With the exception of bad pizza and having to pump my own gas, it's been good.  Really good.  These bouts of homesickness, especially around a holiday, are to be expected.
The incident had me contemplating the familiar on a larger scale.  We humans love the familiar.    We crave the familiar.  I will go as far as to say that most of us will choose the familiar over the new, even when, historically, the familiar doesn't bring us happiness.
We all have a story, several stories, actually, that we have talked ourselves into believing about what are lives should be like, or need to be like, and we depend on these stories to support our core beliefs about ourselves.  We form these core beliefs early, and our subconscious minds feel compelled to find situations that will reinforce these beliefs, even when the outcome of these stories will be negative.
"I'll never be able to lose weight."
"I have terrible luck with romance."
"I'll never be able to find a job that suits my passions."
"I'm not good at making friends."
"I have no money."
"I never have enough time for myself."
We don't like new.  New is scary.  Even when the "new" is a thousand times healthier, happier, and all around better than the familiar, we will find excuses to revert back to the old, whether it be an old pattern, an old relationship, or old, limiting thoughts.
We will find the familiar things that support our stories and the core beliefs that accompany those stories, even when they bring us misery, financial problems, and brokenheartedness.
We fight to preserve our stories of the familiar.  We rationalize and make excuses.
We walk away from amazing opportunities to stay in the realm of what feels comfortable.
Do something for me today, will you?
Challenge yourself on one negative belief that you have about you or your life.  This will first take the willingness to listen to how you think about yourself or talk about yourself or your circumstances to others.
Listen carefully for it.  The complaint you have about your job or your luck with romance or your inability to manage your money.  Whatever it is, listen for it, and then question that thought.
Is there really any truth in that thought?  Or have you simply clung to it because it's what you know?
I for one, refuse to believe your negative story, no matter how much you try to convince me.
I believe in you too much for that.
xo