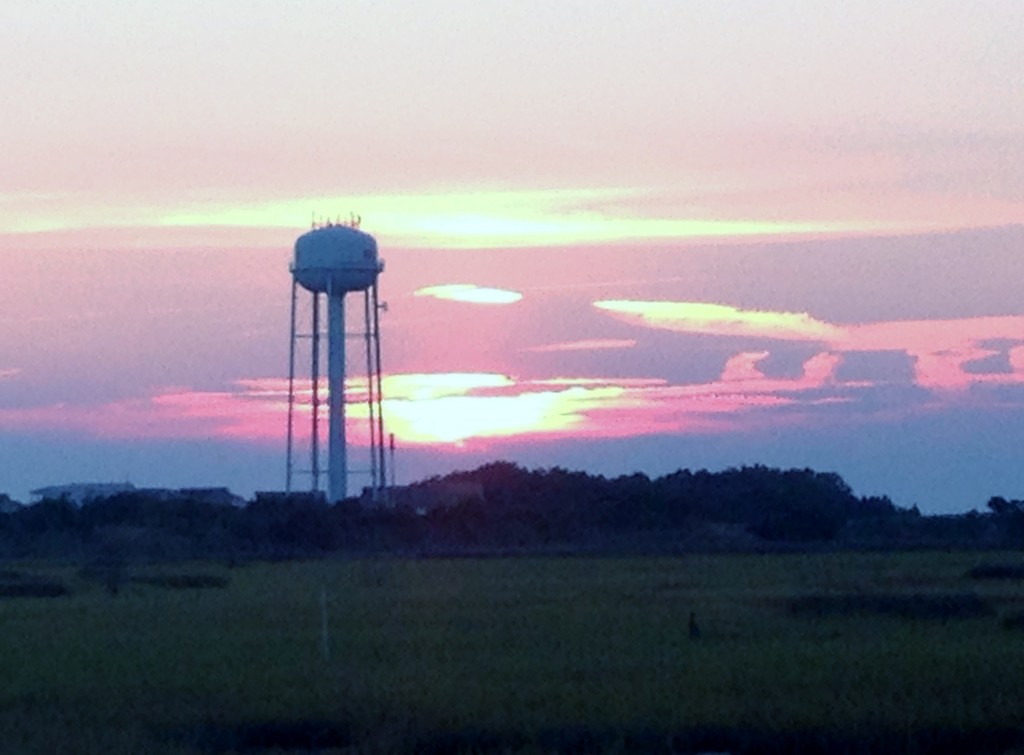 "Do you like it?" She asks.
"It's good," I say,  "It's really good.  And definitely the best I've eaten since I've lived here."
And it is good, worlds better than the Walmart pizza that I had begun to accept as passable, crisp yet chewy crust, flavorful cheese, tangy sauce.  I'll definitely go back there for more.
Tomorrow, even, knowing me.
"Have you been running," L. asks as we eat.
"A lot," I say.  "Probably more than I should be.  I ordered a case of vanilla Cliff shots from Amazon.  Have you ever eaten those things?  They're like vanilla cupcake frosting."  I lean in. "I more or less run so I can eat them."
After my third day of hard core running in a row, a ten miler Tuesday, A six on Wednesday, and a five that morning, my quads are screaming for a break in the same manner that my stomach screams for pizza.
L. and I discuss her marathon training.  She'll be running her first in November.
"You're a different person once you cross that finish line," I say.  "It changes you forever.  You realize you're invincible."
Running a marathon made me brave in ways I never imagined I could be because it was brave of me to run it to begin with.  There was once a time in my life that running 26 miles felt so out of the realm of the possible for me, that doing it was life changing.
Talking to L. about the marathon had me pondering Dana's post on the topic of bravery.  What's brave for me may not be brave for someone else and what's brave for someone else may not be brave for me.  People called me brave for relocating to North Carolina with my three kids.  But honestly, that wasn't a big deal for me.  I knew if I could make friends here and make money, I'd be fine, and I had the confidence that I'd be able to do both. Whereas, running a marathon was hugely brave for me, because I was overcoming the "impossible."
I've found that bravery begets bravery.  The more I take risks, the more risks I'm willing to take, and the more I'm willing to jump into the realm of the unknown and try.  I've spent the past two weeks in the "unknown," as I'm in the process of launching a "legitimate" version of a business that I ran out of the trunk of my car back in New Jersey.  The unknowns are many, as I navigate the world of business licenses and zoning permits and liability insurance and building e-commerce sites.  I held Justine's post on not knowing close to my heart this week, too.  Because saying "I don't know" instead of needing to know or pretending to know when I don't know something opens doors.  I have found so much support within this tiny community of people who want to help me to succeed.
When I part with L., I think about how we are all more connected than we realize. L. is a woman I knew over Twitter who, over a few direct messages a month ago, realized that we both lived one town away from each other in South Brunswick County.
I mean, really, people, what are the chances of that?
A pretty darn good chance, apparently, and at least a good a chance as my finishing a marathon or L. finishing hers, or my business succeeding, or any of those other things that from the surface may seem far-fetched.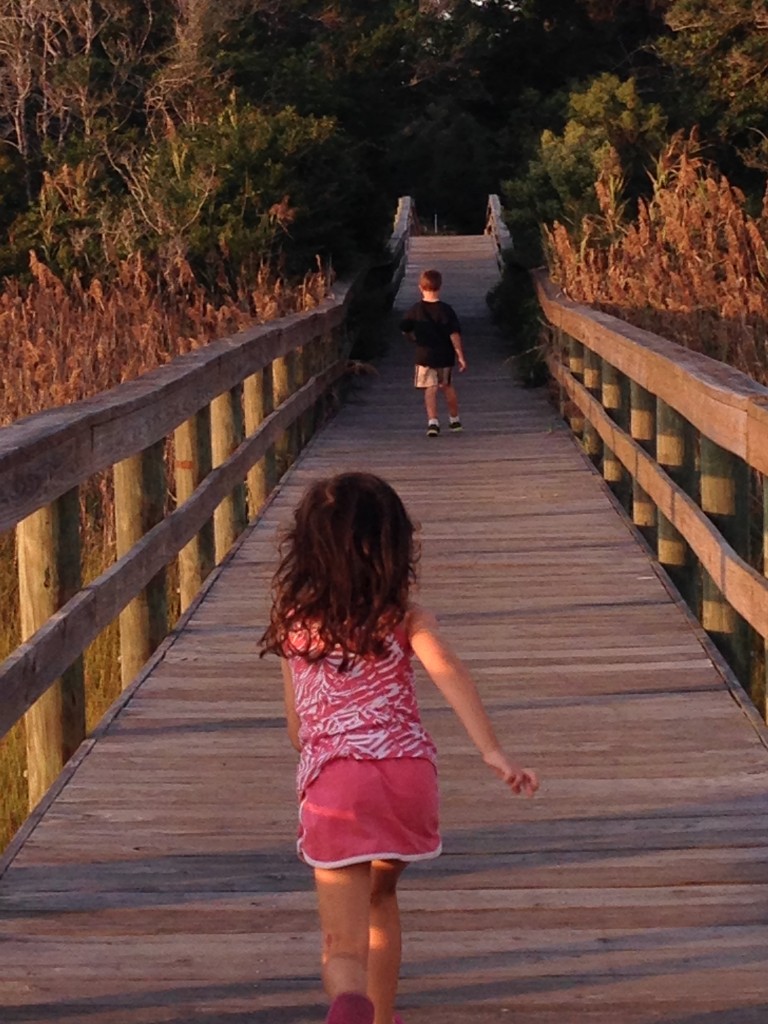 That evening, I walk to the ninth street bridge with my son and youngest daughter to watch the sun set and to get some fresh air.  As we head down, one of my neighbors passes me on his bicycle.
"I guess you're staying a while," He hollers as he rides by."  "I see you took the New Jersey plates off your car."
"Can't get rid of me that easily," I shout after him.
Originally, I had said I'd give it until December to decide whether I'd stay or head back north, but this place felt like home pretty quickly. Call it instinct, I guess.
I'm learning as I get older to honor those instincts.  They've never led me wrong. I've landed on my feet after some of the more radical decisions I've made when I listen to that inner voice.
It's amazing what happens when we learn to trust ourselves.
xo