I almost quit blogging this fall.  There's not one simple reason, but many, which, at times, I can't make sense of myself.   For one thing, I knew that after I relocated back in August, I'd face an enormous shift in how I'd need to use my energy and time.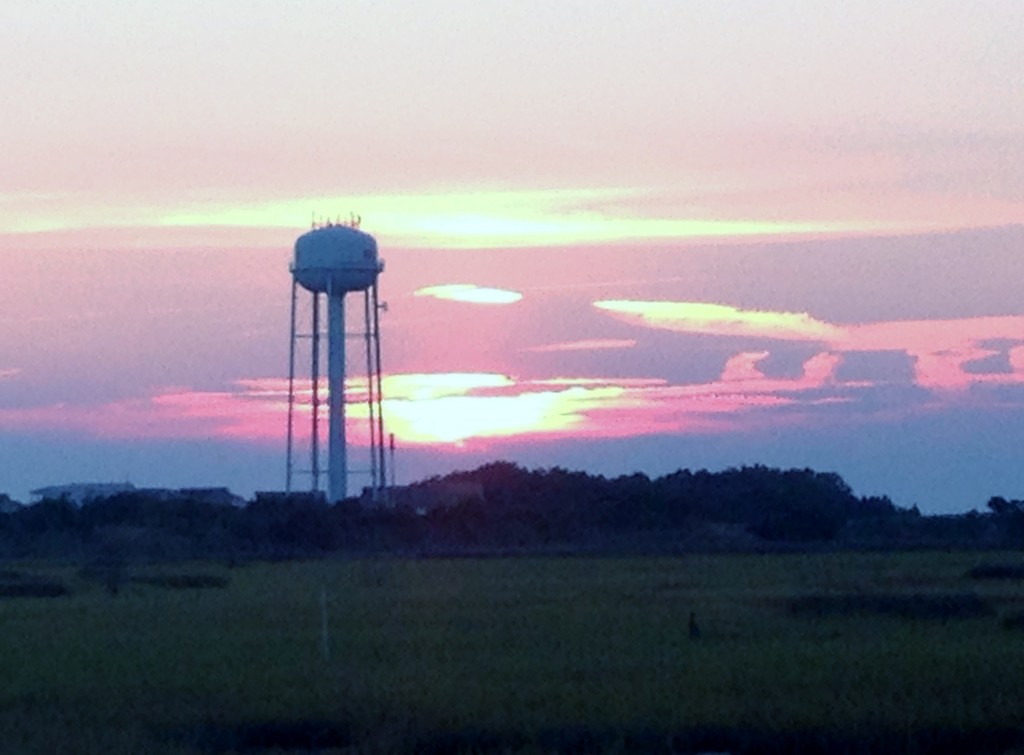 I'd need to create space to explore my new territory, its people, and its opportunities, endeavors that I realized would be impossible to accomplish while spending the same amount of time in front of my laptop. There is also a lot that's gone on and that continues to go on that I can't blog about.  It's hard for me to sit on my hands and *not* tell you guys stuff.  I get personal here. Yet, I've learned the "hard way" and more than once, that there is a fine line between getting personal and oversharing, especially oversharing in a way that affects others around me.  Kiran echoed my thoughts precisely, when in her most recent post, she said, "Sometimes, writing with boundaries is so hard to do that I just opt not to write at all."
Ultimately, I decided not to quit but to slow down. I resolved to give up any expectations that I'd keep a regular blogging schedule and instead write when I felt like it.  I've also slowed down on my reading.  There are many of you who may have been used to my visiting your blog every time you published, and now, maybe I make an appearance once a week?  If that?  It feels awkward for me to not be there for you as much as I used to be.  But it's a necessary change, at least for now.
Much of my blog reading has occurred in stolen moments, over coffee when I first wake up, while preparing dinner, waiting for the afternoon school bus.
This morning, during one of those small windows of time, I caught Elaine's Old School Blogging post in which I was featured.
Her description of me made me a little teary.  I mean, really, people, how does your heart not break open in two when a gal like Elaine says such lovely things about you?
It also reminded me why I opted to jump into the blogging world to begin with.   Maybe I can't do it as often, or as articulately as I used to, but reading about my blog through someone's else's eyes reaffirmed my mission.
Elaine, thanks for reminding me why I'm in this space.  And thank you for giving me a great reason to spread some of the good stuff that I've been reading the past few weeks.
In staying with the Old School Blogging theme, I'm going to talk about five blogs that I love.  First, I have to say that my original list for this post had more than 20 blogs on it that I wanted to feature.  To make the choice of five easy, I've narrowed it down to five which have published posts in the past few weeks that have made me scream, "Hell yes!" while reading them.
1)       Kirsten at Auer Life is boss in my book.  She and her family relocated to Canada several years ago with only a few boxes of personal belongings and started over.  She recently left her day job and started her own business.  Right there, she's two for two on being a woman after my own heart.   Here is her awesome take on parenting.  This post says everything I need to know on being a good mom.
2)      The amazingly talented Michelle at Callias Corner fell off the grid for a while, and I could not have been happier when I got an email notification that she published a new post.  As someone who spends considerable time on social media, I face a lot of noise, and this post says it all on why it's important to reduce the noise, or at the least, not let the noise impact us in negative ways.
3)      Speaking of noise, was your Facebook feed one big snark fest the past few weeks thanks to what's going on with our Federal government? Hey, I'm not here to make a political commentary, but I will say that if I saw you snarking about politics, there's a good chance I deleted your posts from my feed.  There's a good chance if you snark about anything at all, I've already deleted you from my feed.  Thankfully, beyond all of the snide comments, there was Andrea, over at Be Quoted, who instead of snarking, gave a well-informed, articulate break down on what the Affordable Care Act is all about.  She gave facts and numbers that helped me understand the act better, devoid of any snark, and in the poised and intelligent manner that I've come to expect from this exceptional young woman.
4)      You all know how I feel about meditation.  I can't stay sane without it.  My girl Maribel at Food 4 Thought NYC breaks down step by step how the body reacts to stressors and how meditation can help combat your body's reactions to them.  One of the eye opening facts in her post:  The body cannot discriminate between "big" stressors or "little" stressors, and basically, you have the same biochemical reactions to both.  That's life altering knowledge as far as I'm concerned.
5)      Nicole at Work in Sweats Mama put out a huge dose of inspiration earlier this week with Less is More: A Manifesto, which to me, was a girl power powwow about feeling beautiful from the inside out. For Nicole, she's experienced this through running.  I have also experienced this through running. If you don't run, this post will inspire you to go find something that will make you feel just as kick ass as training for a marathon.  Don't miss it.
So there you have it.  I love these blogs – and many more for that matter.  And I love this space, even if I'm not in it quite as much as I used to be.  There's a quote I borrowed from Justine when my blog turned a year old back in February, that's worth repeating:  "Without all of you, the spoken and unspoken witnesses, the words are just electrons.  You are the ones who make the words live…"
So thank you for helping to make my words live.  It means the world to me.
xo