If you had asked me a few hours earlier, I would have thought the flat tire would have been the trickiest part of my day. When I finally decided to acknowledge the "Check Tire Pressure" light flashing on my dashboard, the air pump at the gas station sucked the air out of my tire instead of putting it in.  Maybe, had I paid closer attention, I would have noticed the rubber of the Goodyear sagging into the concrete before the tire actually went flat, or I would have bothered to flip the backwards piece of paper on top of the air pump that read "Out of Order."  Maybe, if my head weren't in a thousand different directions this afternoon, I would have noticed something out of order in my daughter's voice when I called her from the park.
Instead, I was distracted by these guys.
My son has been in his Halloween costume since Friday.  He has played Wii in it, gone grocery shopping in it.  He's eaten meals in it and read books in it. He stood next to my flat tire in it when I rolled my car up the street to another gas station, desperate to find air.  No one loves being a little boy more than my son.   He lives for the magic of the Tooth Fairy and Halloween and Christmas. I don't know how many more years we have left of this, but the magic is his as long as he wants it.   Maybe because I believe this is how it should be, at least for my kids, that I was surprised when parents at the park commented about my letting my kid play in his costume.
One of the things that's nice about being a semi well-adjusted adult is that people can have their opinions and not agree with how you parent and outwardly judge you, and you can learn to not care.  Truthfully, it took me years to grow into this person who doesn't care.  And it took my having to be on the receiving end of a lot of judgment.  Yet, at some point, you ask yourself why you feel the need to explain your choices to some opinionated person you've just met on a park bench and are likely to never see again, and it hits you:  you don't owe them an explanation.
And then your daughter's voice brings you back into a different kind of reality, a semi-adolescent reality.  The difference between my son and my oldest daughter is that he'll wear the Captain America costume to the grocery store and not care if you laugh at him for it.  He'll most likely believe you're laughing with him.  He'll then crack a joke about himself and before long, the two of you will be out in the parking lot playing Beyblades. He's too busy loving life to waste thirty seconds of his day to take anything personally.
Then, there's my daughter, who wouldn't be caught dead in the Captain America costume at the grocery store and would rather undergo a CIA interrogation than walk down the same aisle as her brother in that costume, given the chance that someone might make fun of him for wearing it, ridicule which could indirectly reflect badly on her.
When my daughter cried at dinner this evening, she couldn't tell me exactly went wrong.   There wasn't a fight with her friends, per se.  Something was just "off."
I understand that sense of something being "off" or not quite the way it normally is in a relationship. I understand that energetic shift that occurs when a friend who used to be "all in" takes a huge step back.  I understand that intangible feeling of when a person who used to hold you in a certain regard, no longer does.  And you know this, despite them never saying a word.
It's easy to second guess.  It's easy to question every action we've made and ask ourselves if we could have changed the outcome, but it's rare that we can.
Relationships, both platonic and romantic, are elusive in their formulas for success.  It's timing and chemistry and understanding and acceptance and putting our egos on the shelf long enough to get over being afraid.
It's knowing that there is always the risk of being rejected.
I have experienced rejection this year every which way you can imagine.  I have been rejected by men, I have been rejected by women, I have had my writing rejected and job applications rejected, I've been rejected by the mom posse in more than one arena, and while rejection never feels good in the moment, it really is a gift.  Because once you learn that you won't die from it, you're willing to try it all again and to push harder and farther and risk even more, and become more outgoing and more loving and more daring and not be afraid of the outcome.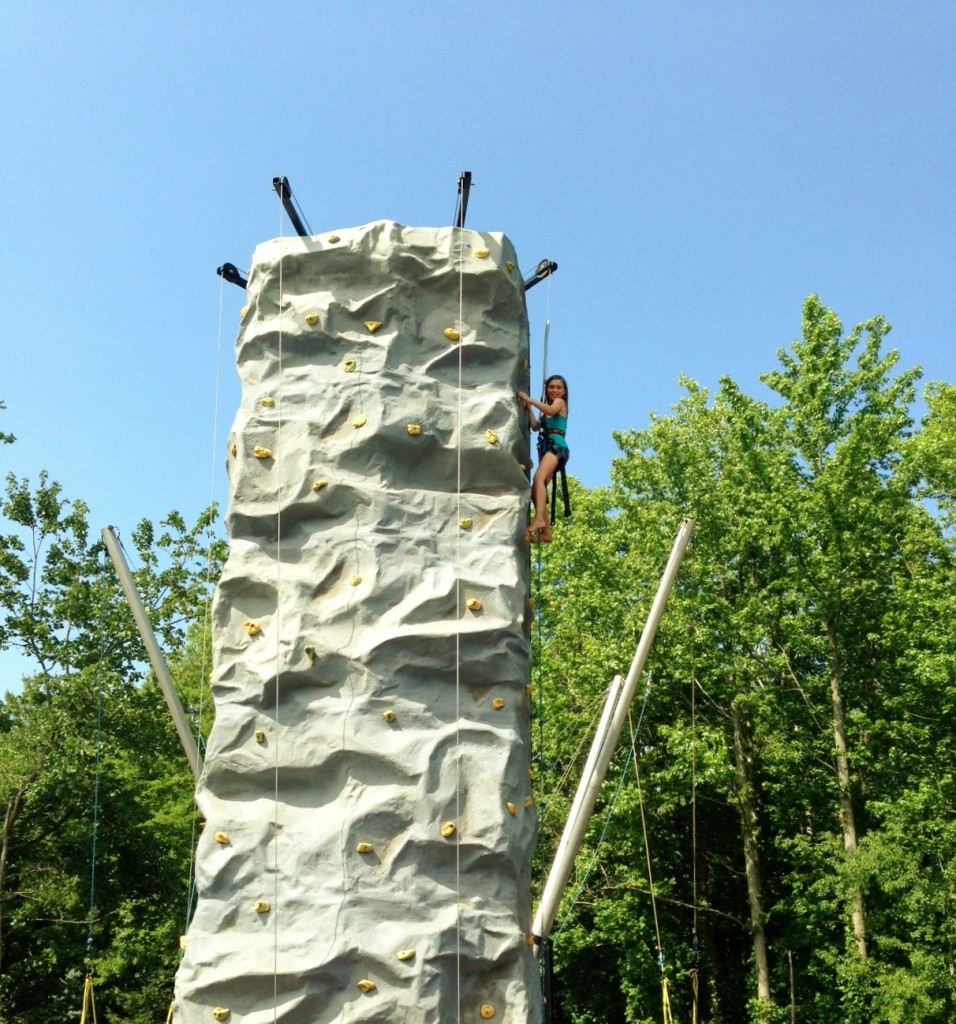 I lie with my daughter on the couch and tell her these things. She may not understand them all right now, but one day I hope she will.  She's entering that age where peer approval is more important than approval from me.  I need to work with her, not against her. I need to be that safe place she can always come back to when everything else is out of order.  I can't prevent her hurts, but I can teach her she won't die from them.  Those cracks are how the light gets in.
~Namaste