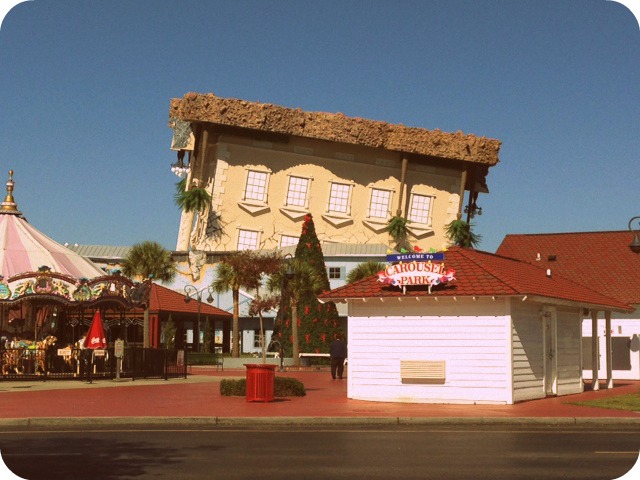 "I fell in love," I said, wrapping my hands around my coffee cup.
"Well, that was a mistake," he replied, shaking his head from side to side. "You can't do that when you go into business. "
I looked out the window of the coffeehouse, which faced the main drag through town, and recalled the moment it happened.
I had given up on finding a commercial space to rent through a real estate agency.  The broker listings were scarce, they stood in undesirable locations, or commanded too much rent.  One morning, feeling particularly frustrated with my choices, I drove the length of the island myself stopping wherever I saw a vacant store front.  Six blocks from the center of town, I had spotted a "for Rent by Owner" sign in a window and called the phone number hand written in magic marker.
"The door's open," the man on the phone said.  "Why don't you go in and take a look around."
I wasn't one full step in when I felt my pulse quicken and the tears rush to my eyes.
This was my space.
In that instant, I saw what the renovated storefront would look like and made a mental blueprint of how I would set up the back. I saw my logo on the exterior signpost, I saw the summer traffic, the UPS driver loading his hand truck with packages to be delivered to my customers.   All of it felt exactly right.
The health inspector saw no imminent problems.  The town advised me that it was zoned for my intended purpose.  Everything lined up perfectly…except the money.  The costs of the necessary renovations began to mount well beyond my budget.  Plus, the thought of sinking that money into a space I didn't own, a space I could walk away from in two year's time, just plain hurt.
"Buy a plot of land," he said. "They don't cost much around here. You can build something to suit your business and the best part is that it's yours. You'll have it to sell, or rent, for that matter, if heaven forbid, the business doesn't work out."
"I can't carry a mortgage right now," I replied, not giving his advice a second thought.  Even if the bank would lend me money, I didn't want the debt. But I also didn't want to sink a windfall into a store that wasn't mine.   Buy?  Rent?  Buy? Rent? My head began to spin.
The dilemma turned my plan, the plan that felt so certain, so "right," upside down.  And while I felt like I was hitting the first big "wall," there was that tiny part of me, the part that knows everything always works out for its highest and best purpose, that held onto the belief that I would find a way around the wall, or over the wall, or through the wall, for that matter.
I've learned that upside down is not a bad place to be.
It forces you to look at the world from a different perspective.
It encourages you  to find solutions that you originally didn't see.
That first flush of defying gravity may take some getting used to. But then you quickly learn to live with what once felt uncomfortable.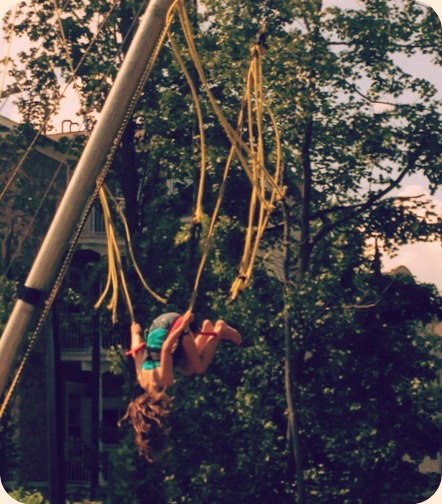 It may never feel comfortable but you won't mind that.
Because you've grown to know that being comfortable with discomfort is a skill that will carry you far in life, farther than the skill of excelling at what you know well.
Any of us can excel at what we know well.
Upside down is saying "I don't even know what I don't know, but at least I know that."
Upside down is saying, "Man, this shit is scary, but for right now, I'll keep going."
Upside down is letting go of the outcome that you thought you wanted and trusting that if you keep an open mind, the path will be clear.
Upside down is about maintaining inner peace in the face of uncertainty.
I may be here a while.  Anyone care to hang with me?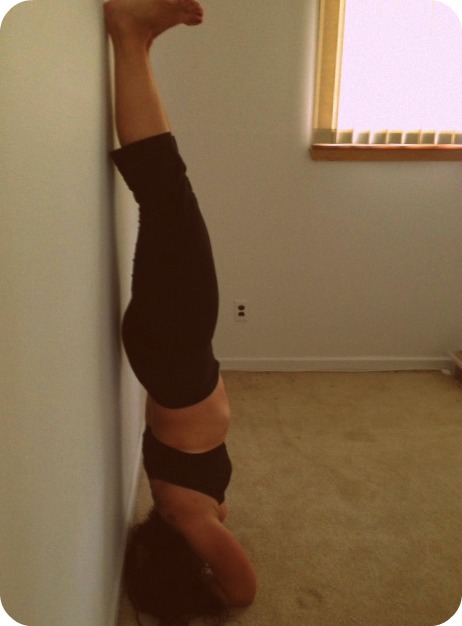 Editor's Note:  Since many of you have asked, I signed the lease, and my feet are on the ground again…for now!   ~Namaste