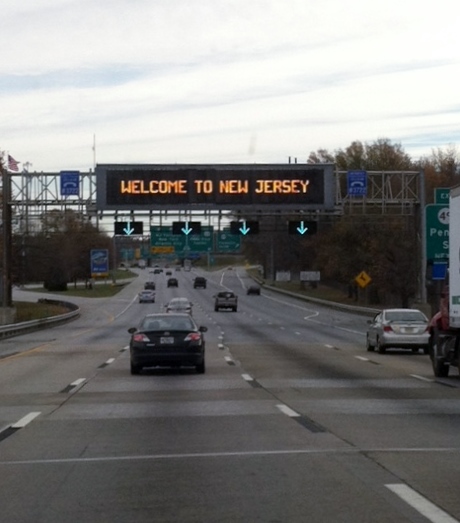 I thought the story would be the nose ring.  I was almost certain I knew my mother's reaction.  I heard her, as I sat in the back room of the Wilmington tattoo parlor, after I felt the needle pierce my skin, go, "Oh , darling, why did you do that to your nose?"
Yes, I know.  Women my age are taking out their nose rings, not putting them in.  Correction.  Women my age took out their nose rings ten, if not twenty – years ago.  I was prepared for the inquisition as to why, her daughter, a responsible adult, with three children, thought that sporting a fake diamond stud in her left nostril would be a good idea.
I had answers to that "why," many, actually.  It was the thing I wanted to do at eighteen but didn't.  Midlife crisis?   Girls just want to have fun?  Because I can?  Maybe a little bit of all of the above?
I love my mother.  But she's my mother.  There is always a lecture, sometimes two or three at a time since my decision to end my marriage 18 months ago.  My mother, who has still not accepted my split from S., has become queen of the doom and gloom sound bytes.  "At your age and with your baggage, you'll never find another man!"   Has got to be my favorite.  I was almost positive that she would  find a way to tie the man thing and the nose ring together, ie. "How will you ever expect to find a man with that thing in your nose?"  The thought of this is unbearable, and as I drive up  I-95, I begin to think that a week of potential lectures like this could only be made bearable through the promise of good pizza, every single night.
Or a bottle of Malbec.
Or allowing myself to "heart" 26 year old boys on Tinder.  Which I have strictly prohibited myself from doing –  except for that one smoking hot engineer dude with the pitbull…which was by accident, I swear!  My finger slipped on the touch screen…
But I digress.
Surprisingly, Mom didn't make a big deal about my nose.  As a matter of fact, it was a thirty second conversation.  It was almost disappointing, after all of my anticipation.  She shrugged it off with a "Well, it's small. Maybe people won't notice," And changed the subject.
The real story about the trip to New Jersey started back in North Carolina, and my weariness about the drive.  I didn't want to get behind the wheel of the car.  The thought of the trip made me nervous when it's never made me nervous.   I was looking for reasons to not get on the road.  We started out almost 6 hours later than I had intended.  The trip took much longer than it should have.  There was a stop at Walmart for motion sickness pills for my daughter…after she had thrown up all over the car.   We hit an accident in D.C. that left us at a standstill for an hour.   I kept looking at my dash and praying that we would get to my mother's before something happened.  But I couldn't quite put my finger on that "something."  I just knew we needed to get there as quickly as possible.
As we exited the last highway before arriving in the small Jersey shore town where I grew up, I lost all of the indicators on my dash board.  I had no speedometer.  I had no clock.  I had no gas gage.   And then the car totally lost power.  But not until I made it to my mother's block and was able to cruise it into the driveway.  I shut it off and tried to turn it on again only to find that it wouldn't turn over.  I grabbed the kids and unloaded that car in an awestruck state, not being able to help but think of all of the times we stopped on the road and I was able to start my car again.  Not being able to ignore that my car waited until my mother's block before it finally gave out for good.
The next morning, I called S. and told him what was going on with my car.
"It's the alternator," he said.  "I can fix it."  By later that day, my car was running fine.
After S. fixed the car, we sat together at my mother's kitchen table going over the itinerary for the week.
"The nose ring," he said.  "It's cute."
"Thanks," I respond.
"I bet the boys really like it."
I put my head down and turn away.  It feels awkward, this conversation, even after 18 months, especially during a moment like this, when he stepped in and fixed the problem and made everything OK, when he was the kind hearted man that I married, whose tall dark good looks that have only gotten better with age, can still make my heart skip a beat when he walks into a room.
It's in these moments that I think, "Why?" and, "Could we have?" and "Maybe?"  And then I have to remind myself how impossible it all was.
These are the moments that hurt the most.  The push and the pull, the maybe and the almost.  The pain of narrowly missing the mark.   Because behind my self-righteous anger and mid-life crisis nose piercing and accusations and ego fueled flirtations with 26 year olds, is this:  the story of two people who were once very much in love, who couldn't make it work.
After S. left, I sat at my mother's kitchen table and thanked God for getting me here.  "Here," as in my mother's house, when that alternator could have died anywhere on that 650 mile span of road that we traveled the night before…and for "Here," that place with my ex, beyond finger pointing and judgment, that's real.
"Out beyond ideas of wrongdoing and right doing, there is a field… I'll meet you there."
~ Rumi
xo