It had been an unseasonably warm day for January, the kind of weather that we're all pining for right now. It may have hit seventy degrees by that afternoon.  The kids ran door to door without jackets after school helping Fiona sell Girl Scout Cookies.  Afterward, they took out their bicycles.
I couldn't keep up with them as they sped around the block.  I was nursing a minor running injury and walked quickly but avoided a full out jog.   The older kids flew ahead of me on their two wheelers and even Scarlett managed to gain momentum on her training wheels.  I don't know how many times I screamed for her to slow down and watch the driveways.  In the end, it didn't matter how many times.
She was a good twenty seconds ahead of me so I hadn't yet rounded the corner when I heard the brakes screeching and a horn honking and the sound of a young girl crying.  It hadn't even registered until Fiona ran breathless toward me, announcing that a car had hit her younger sister.
The rest of the night was a blur.  There was the ride to the ER with my weaving in and out of cars, a child's screams, a pair of shredded pink velour warm up pants matted in blood, pelvic and leg xrays,  and my best friend, who appeared at Scarlett's bedside out of nowhere. There were stitches.  Endless stitches.  There was that housebound month to follow with visiting nurses and physical therapy and sheer horror pouring out of my baby every time she had to cross a parking lot or be near a car.  But in the end, she was fine.  She is fine. Even the scarring which was purple and jagged and rope-y, is beginning to fade.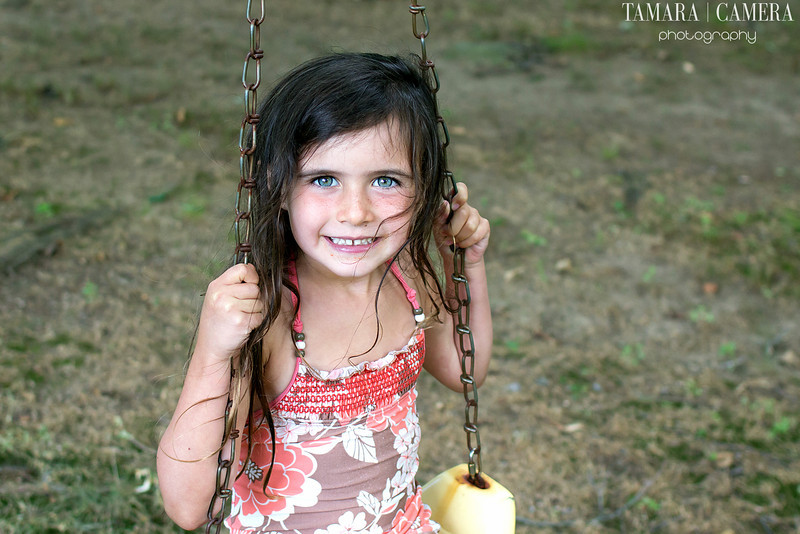 That accident happened a year ago today, January 30, 2013.
I'm not one to dwell on anniversaries.  I think we can easily use the anniversaries of difficult days as a way to dwell on sad things.  And dwelling on sad things is just another way we block out happiness for no good reason.   But this very awful day was a turning point for me.
No, it was *the* turning point for me.
It was the day that I decided I would no longer be afraid.  It was the day that I stopped putting off a myriad of decisions that I had been avoiding, regarding work and selling my house and moving on with life after divorce, decisions that I had avoided due to fear.  Yogic philosophy suggests that most of our fears can be linked back to the "ultimate fear," the fear of death. It was the day that I realized that I had faced my ultimate fear of almost losing one of my children  – and if she survived,  and if I survived the scare of it, then I really had nothing left to be afraid of.
Although it was a day that I would never want to repeat, that was the day that got me *here.*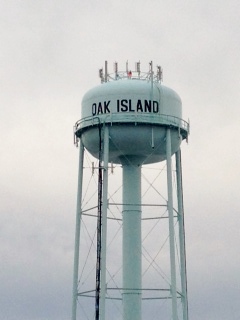 On Monday, Dave from the sign shop delivered the signs for my store.  It was the first time I had witnessed my logo on anything other than a piece of paper or my computer.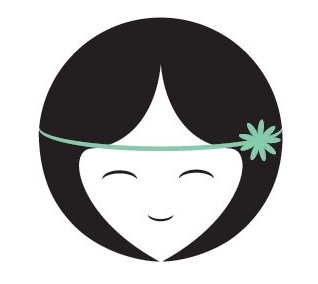 It made me cry.
It was this tangible reminder that we have the ability to create our futures.
And to think that a year ago, I was a struggling single mother who was too afraid to dream.
Freedom is scary.  We all have choices – infinite choices actually, despite our expertly delivered
inner monologues that tell us otherwise. Sometimes, it's easier to avoid the voice that whispers, "Go!  Do it!"  Sometimes that voice seems like a mighty inconvenience. But that voice is a sign.  As real a sign as the one Dave brought me on Monday.
We share this space, you and I, this moment in time on this earth.  And I love you, all of you, those who comment here and those who peer on from a distance, and those of you who I've never exchanged a word with.  We are all entitled to amazing opportunities.  Whatever it is you want out of life, whatever it really, really is, I want you to have it.  So listen.  Listen to that voice.  Be true to it. And may whatever it is you want be within your reach.
In love and sisterhood always.
~Ilene
xo