Well, hey, there, blog! Remember me?
Yes, blog, you've been neglected but admittedly, I have a lot of distractions right now.
Like this storefront.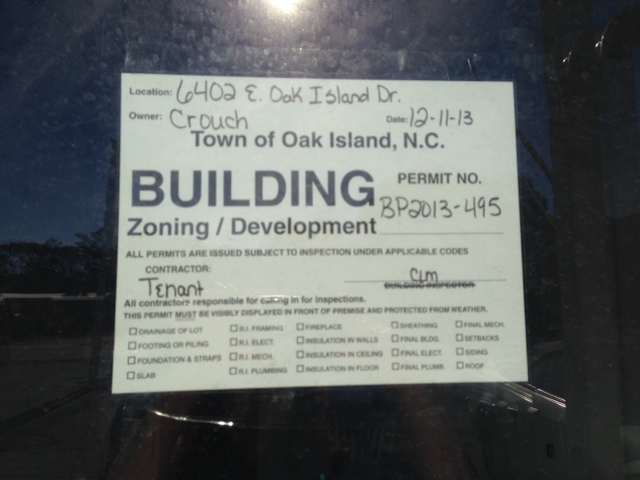 Hey, readers!  I miss y'all! Want to take a look at what lies beyond that building permit?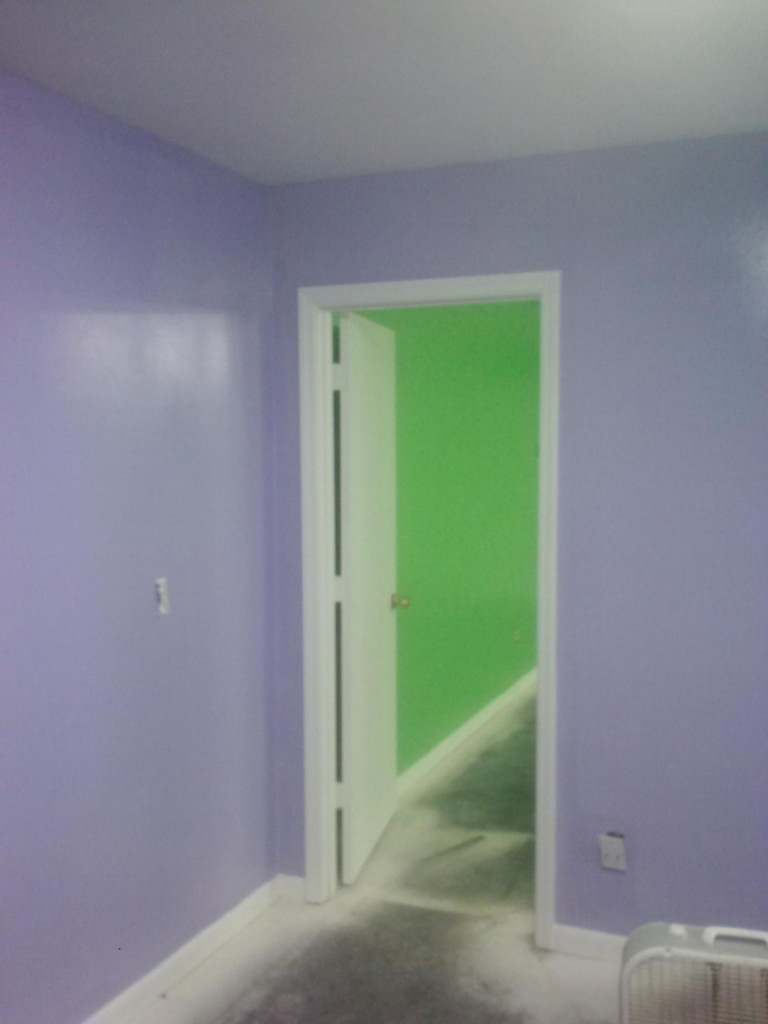 Yeah, I'm loving the purple and green.
And when you come to visit me this summer, (see how I'm not saying "if" but "when?"), there will be photos Swami Satchyananda at the opening ceremonies of the Woodstock Music Festival and of Jimi Hendrix and John Lennon adorning those purple walls.
You want to see something else?
Meet the face of my brand.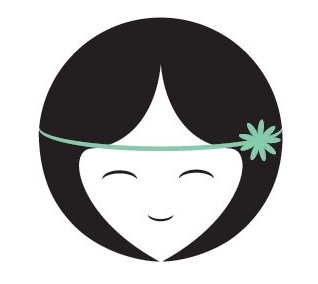 Isn't she lovely? I just adore her!
I promise to reveal more soon. Very soon.
Speaking of faces, you were all incredibly kind in your words about how Tamara captured mine on Christmas Eve at her parent's house in New Jersey. There's a 99.99% chance that if you read my blog, you read Tamara's blog as well, so I don't know how much of an introduction this lady really needs. If you are part of the .01%, I'll just say that Tamara writes a kick ass blog and makes me cry over her words at least once a week and then I drool over her gorgeous photos.
Oh, and I love her kids and her entire family for that matter. She's heart and soul and a little touch of magic and we happen to have a family name in common. Therefore, I've decided that we're related.
Tamara's asking me the questions this week. And I'm asking some over at her place as well.
Let's hit it.
1. Let's start with a bang! Name five items on your bucket list. And if you don't already have one, now is the time to start. Big or small..
1) Run the New York City Marathon.
2) I want to take a family vacation to Disney World while my kids are young enough to embrace "the magic." Assuming my business does well, there is talk about going next year. S. plans on joining us, too, which would be wonderful. Because that's how my Modern Family rolls.
3) Start a local non-profit.
4) Write books.
5) This will have to wait until my children are older, but I would love to spend a month at Ashram Yoga in Auckland, New Zealand, which is the home of the yoga tradition that I studied in Yoga Teacher Training.
2. I adore (and am currently compiling) bad job stories. Do you have a crazy/bad/so bad it's good story that happened to you during a job/career?
I have some crazy stories in the bad job department. I think if I had to choose one over all the others, it would be a restaurant where I waitressed in Washington D.C. while in college. When I started the job, the owner of the place had just been released from jail for tax evasion. The place was definitely a front for "something." The bar manager (and my boss!) sat me down one night and told me that if I was ever interested in dating an older man, I should visit him at his apartment. I got my butt pinched by customers every single night. I only lasted there 2 months? Maybe 3? Although I should add that in tips alone, it was some of the best money I've ever made to this day.
3. If you had the chance to travel into outer space, would you go? Why or why not?
Yes – of course. I think I'd be scared as all hell – but how do you say no to an opportunity like that?
4. I cheated and asked my sister a good yoga question for you: is there anything in your life that needs more balance? And what IS balanced in your life?
First of all, I love that Lindsay gave a hand for this post (hey, sistah!).  I think when most of us talk about balance, we think of it in the physical sense, i.e., having enough "time" to get to all of the things that are important to us, work, blogging, exercise, our kids, etc. I've gravitated away from this mindset because I'm realizing that my life will never have that external balance we long for. As a new business owner, there are days that I work until midnight, with no blogging, no time with my kids, no exercise, and no socializing. There are other days where I don't pay enough attention to my "responsibilities" and lie around in my pajamas, because that's what I feel like I need. I think balance for me is more about a state of mind. Accepting where I'm at in the present moment what I need or who or what needs me – and also accepting that the proverbial *it* will never be "done" or "finished."
5. Have you ever been successfully surprised by a surprise party/trip, etc.?
I have never been given a surprise party or trip. One of my closest friends in New Jersey threw a going away party for me before we moved in August. It wasn't a surprise but having so many people that I love all in the same room? Priceless.
6. What fear are you trying to overcome?
Speaking up for myself. Not in that Arrogant, "I'm from Jersey, yo, and I can kick your butt," kind of way. But speaking up about things that matter. And risking people not liking what I have to say. It's getting better.
7. What's one accomplishment that gives you immense satisfaction?
What I'm doing right now with starting this business? It's immensely satisfying. Huge investment. Huge risk. Game on.
8. What's a song that always makes you feel..well..safe and sound. (Safe and Sound IS my safe and sound song) I learned in college psychology about ways we can ground ourselves during trauma/stress/anxiety. A big one for me is music. And if you don't have a song that makes you feel safe and sound, what does?
"You Gotta Be" by Des'ree? It's been my anthem since 1994. And I always hear it at that moment when I really need to. Always.
9. I found this from Ginger of http://justoneoftheboys.com, and I loved it. What profession would you most like to try? And what profession would you most hate to try?
I would LOVE to be a singer. It has ALWAYS been my "fantasy" profession. There's just one problem: I have an awful voice! While I adore the thought of standing on a stage and belting out my favorite song with all my heart and soul, I would literally pierce your ear drums! With that said, I'll take the liberty of saying that "singer" meets the requirements for the profession that I would most want to try AND would most hate to try. And you'd better believe I'd be singing Des'ree on that stage if I could.
10. If you could give one gift to your kids, what would it be?
This: