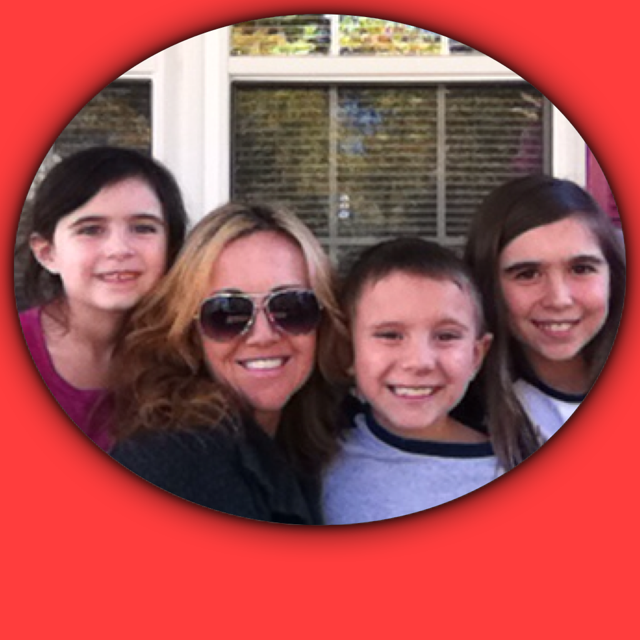 "I know, my car's a mess.  You don't have to tell me."
"I've seen it look worse," says S., the man who thrives on order, as he loads the oversized pictures into the back of my cargo space.
He follows me to the store in his car. I asked him when he scheduled the weekend with me to bring his tool box and a drill.
Somewhere along East Oak Island Drive he disappears from behind me.
A few minutes later, he shows up in my parking lot, handing me a cup of coffee.
"Where'd you go?"  I ask. "B.'s place?" I'm referring to the coffee house on the center of the island.
"Yeah, the one across from Food Lion."
"Did you tell her who you are?"
"Oh, yeah, we're old friends now, me and B., and everyone else who was in her shop," S. replies with a wry smile. "I told her about my two ex-wives and two sets of kids at my house for Christmas morning. That we're all just a friendly bunch."
It's true.  I spent Christmas morning in S.'s kitchen, talking to his first ex-wife about a designer purse she bought for a steal at a thrift store in Colorado.
We get to work.  We put up the sign in the front of my store.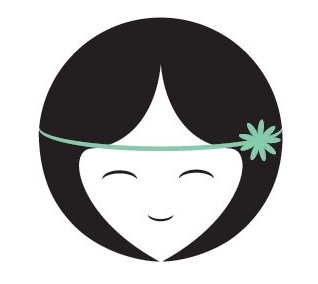 We hang pictures.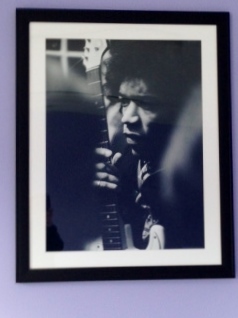 (Yes, that's Jimi.  He takes up an entire wall – and deservingly so.)
We assemble shelves and change out door knobs.  A business colleague who drives by sees us hanging the sign and stops in to say hello.   "This is S.," I say, as I hold the metal sign in place while S. drills it into the side of the building. I still don't know how to introduce him to new people.  Ex-husband?  Father of my children?
When we get back home, I turn to him.
"I need you to take K.'s car for a drive."  K. is my friend who owns this house, who keeps her SUV in the driveway.
"Do what?"
"It's a manual, I don't know how to drive it.  Oh, and can you put some air in her tires while you're out?"
I hand him four quarters.
"You got anything else for me on your list?" (I think I may detect a touch of sarcasm.)
"Actually yes.  I think there might be a slight leak in one of the pipes under the kitchen sink.  I noticed it this morning."
He fixed the pipe.  Of course.
In between chores, he took the kids bowling, to the movies, and for walks on the beach.
We play Twenty Questions, Monopoly, and Apples to Apples.
We have Valentine's Day dinner together as a family.
When it's time for him to leave on Saturday night, the children cry through their goodbyes.
When he's gone, the house feels empty.
"You should move here," I say, many times over the weekend.
"Not here like in this house – but to the area."
It's been a discussion we've held for a long time. I think someday it might happen.
Romantically, S. and I have both moved on, but we'll always be a family.
We're in a good place, the two of us.  It wasn't always this way.  We didn't do marriage well.  I didn't do marriage well.  I didn't do early post-marriage well, either.  There were fights and threats and all kinds of accusations.
Nothing in this life is permanent.  Not even the things that feel the most secure.  People, things, jobs, friends, spouses, birth, life, death, it all changes as quickly as the earth spins on its axis.
Sometimes, our greatest loves become our greatest adversaries.
Yet other times, our greatest adversaries become friends.
With friends, you grow wings. 
~Rumi 
xo