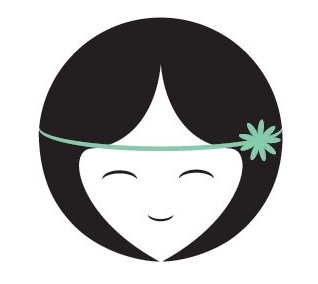 It was the most inopportune time to travel to New Jersey, one week and two days after launching my business. A family matter awaited and it needed 96 hours of my time.
On Saturday morning I loaded the kids into a rental car and loaded enough granola in its cargo space that I would be able to fill at least the first of the web orders that came in while I was away.
That granola was sold before I reached the New Jersey State line.
Tamara's Blend sold out before I got to Maryland.
I felt blessed…and a little stressed over that.  I hate making people wait for their granola for too long.
The good news about the unwanted trip at the inopportune time:
My children got to see their father.
I got to eat what was possibly the best eggplant parmesan sub sandwich ever known to man (Sorry…the Italian food in NC will never compare!).
I got to see my mom.
I had a moment to breathe and feel grateful.    For the business, for friendship, for so many of you who have mentioned Hippie Chick Granola Co., blogged about it, posted Facebook statuses around it, Tweeted about it, offered to do giveaways and features and the list goes on and on.     I hesitate to start with mentions, because I don't want to forget any single one of you.  Love – BIG LOVE to all.
Oh, I thought about blogging for the first time in a long time.  Did you know I have a blog on my business site that had sat blank for the past two weeks?  I finally wrote my first post.
Does anyone else see the irony in that except me?
xo