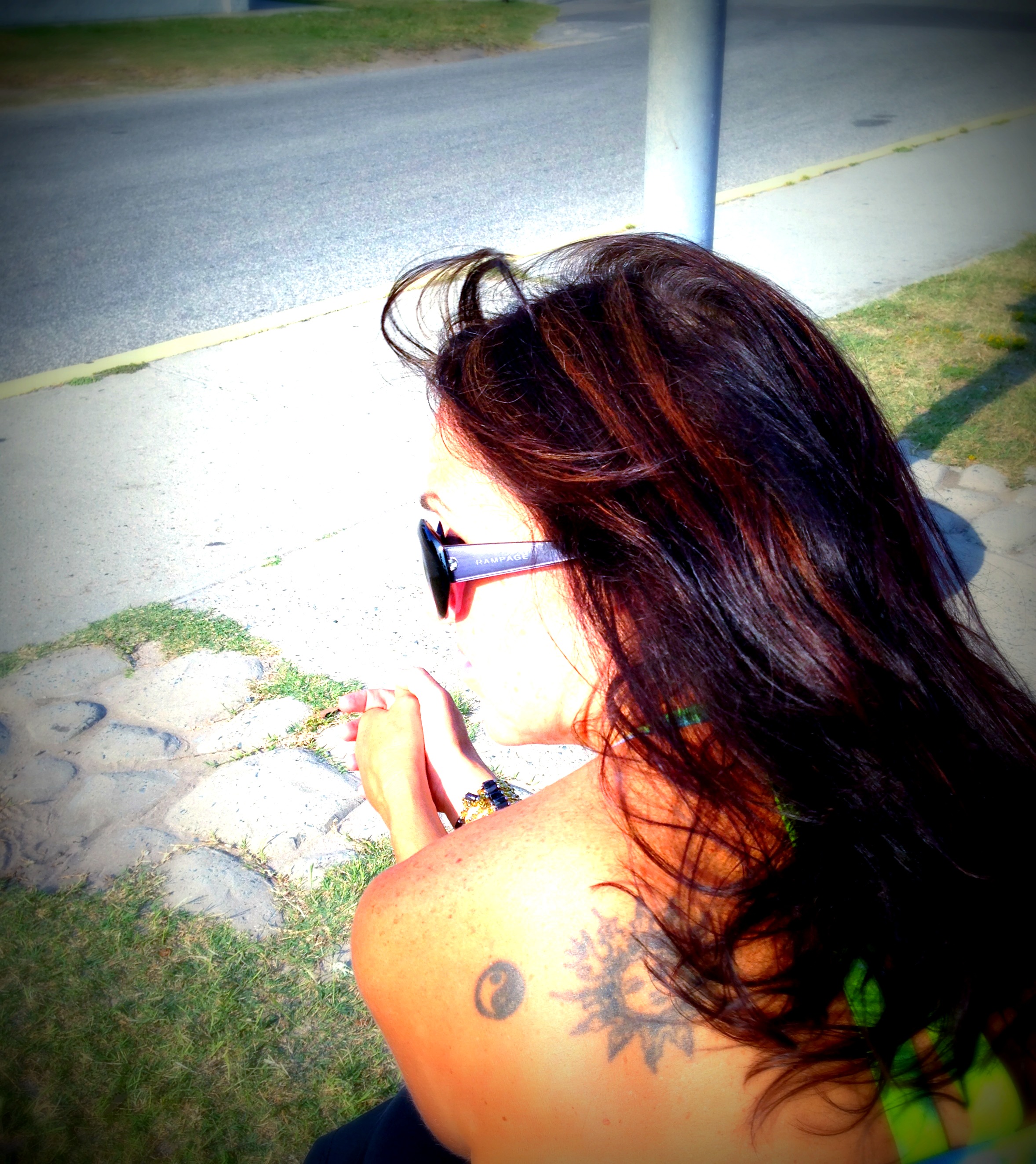 Change is hard, y'all.
From having to drive 40 miles to get to the nearest Target and 600 miles to find good pizza, to having to deal with my massive tangle of unruly hair, due to Southeastern humidity.
It's a war y'all.  Every day, it's a war between me and my hair.
I have this blow dryer you see, that could probably be classified as a lethal weapon.   My hair dryer could take down anything you buy at the gun and ammo shop, for sure.
It weighs at least ten pounds, people.  At least.
I spend a good fifteen minutes with this bad boy on any given day that I want to leave the house without it looking like I stuck my finger in a socket.
And while I haven't stuck my finger in a socket lately, the ridiculously high service capacity to run my blow dryer caused all of the sockets in my bedroom to die.
Which caused me to have to run outside to the fuse box and reset the breaker.
Which in turn, caused an angry yellow jacket with a hive under the electrical box to sting me on the ring finger of my left hand.
Seriously, y'all.  Seriously.
At first, there was just a little bit of swelling, and then, there was a little more swelling, which I didn't even notice since the internet seemed to go down the same time I tripped the breaker.
And while I really didn't seem to notice that within hours, my swollen finger sprouted a rash, I absolutely noticed having no internet in the house.
Not having internet made me a little crazy.
I tried unplugging and replugging the internet cable and router into various outlets and cable sockets in the house and I had no luck.
These intermittent internet outtages were not unusual for where I live. So I decided to drive to Wilmington to pick up a laptop of mine that was under repair – the irony being that without internet, it would serve little use to me.
But it got my mind off things.  For a while.
When I returned from Wilmington, there was still no internet.
But my bee stung finger was twice its normal size.
And by the next day it was turning purple.
"Bless your heart," said the receptionist at the doctor's office when I held up my finger.
That's when I knew it was bad.
"We have to get some circulation back in that finger," said my doctor…
Right before the nurse came in with a steroid injection.
That she shot into my ass.
For real, ya'll.  For real.
So here I am, one steroid injection, two pharmacy and one allergic reaction lab work prescriptions later, all in the name of getting the frizz out of my hair.
Vanity kills, y'all.
Oh, and as far as the internet is concerned, I had it all along.  The wireless router shorted out when the power tripped.  But I could connect directly with a cable wire without a problem.
Sometimes, the things we desperately think we need or don't have are right under our noses people.  Right under our noses.
And right under our well-coiffed frizz free hair, for that matter.
Namaste, ya'll.