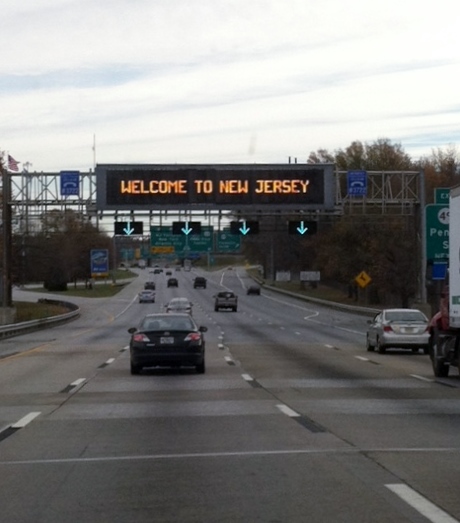 S. stood outside the driver's side window.
"Are you driving?"  He shouted through the glass.
"Do you want me to?"
"No."
I'm not surprised by this. In our 16 years of knowing each other, I can count the times I was behind the wheel with S. as a passenger.
I jump out of the car and walk around to the passenger side and get in, while S. adjusts the mirrors.
"It's dirty in here.  Sorry about that,"  I say, as S. inspects the car that was once his, the car he'll tell you I stole, but it was a fair trade, for a slice of pizza and a bottle of Coke.  S. kept this car much neater than I ever have, he, the Felix Unger to my Oscar Madison. I'm often surprised that he didn't call it quits on me during year one, given how I let papers pile up on my desk – and the way I mangle the toothpaste tube.
"You need to replace the steering wheel cover," S. says.   Last month when he came to visit the kids, he bought me a tire gage and showed me how to use it. I had been spoiled in never having to once think about how to maintain these things.
We drive to Brooklyn in comfortable silence, with S. and I in front, and the kids in the back with my mother.  S. had agreed to share his "day with the kids" with my brother and his family, who I wanted to spend time with during our short trip to New Jersey for Thanksgiving break.
I had no desire to travel last week.  The timing felt wrong.   In the week leading up to our departure, big things happened with my business.   I signed the lease. I purchased the equipment I needed to renovate my space.  I submitted my building permit application to Town Hall, and was aiming for a 90 day lead time to open my doors.   The holiday felt like an inconvenience.
In addition, I had been feeling the pull for weeks, of obligation and demand, of family and friends, who knew we would be in town and expected to see us.  I was new at this game, being the out of towner dropping in for a visit, and wasn't prepared for the expectations and disappointments and politics of it all.
It was the first time I worked with S. as a long distance parent in his home state.  There were scheduling dilemmas, and miscommunications, and dozens of rookie mistakes. We butted heads.  We disagreed.   We compromised.  One of the ironies of divorce, for me, is that I've learned to cooperate with my ex in a way that I wasn't able or willing to in marriage.
There were great moments, too, many of them.  From the ping pong contest in my brother's living room, to Thanksgiving dinner with our old back yard neighbors, to my morning runs along the Long Brach pier, to eating much missed, really good pizza.  There were the visits with my best girlfriends,  with each one, feeling as if we picked up exactly where we left off.
There was also the gift of distance from our new home, and the perspective that distance gives you.  There were moments, more than once, that through getting caught up with friends, I saw and felt and appreciated the progress we've made in creating a new life for ourselves.  New friendships, the feeling of establishing roots, my seizing the opportunity to chase a dream.
On Friday night, exactly three months and two weeks after leaving for a tiny island off the coast of North Carolina, with a car load of kids and our clothes and with no real plans except to figure out what was next, I got behind the wheel of the car that once belonged to S., to leave the place I used to call home where I now vacation, to go back to the place I once vacationed that I now call home.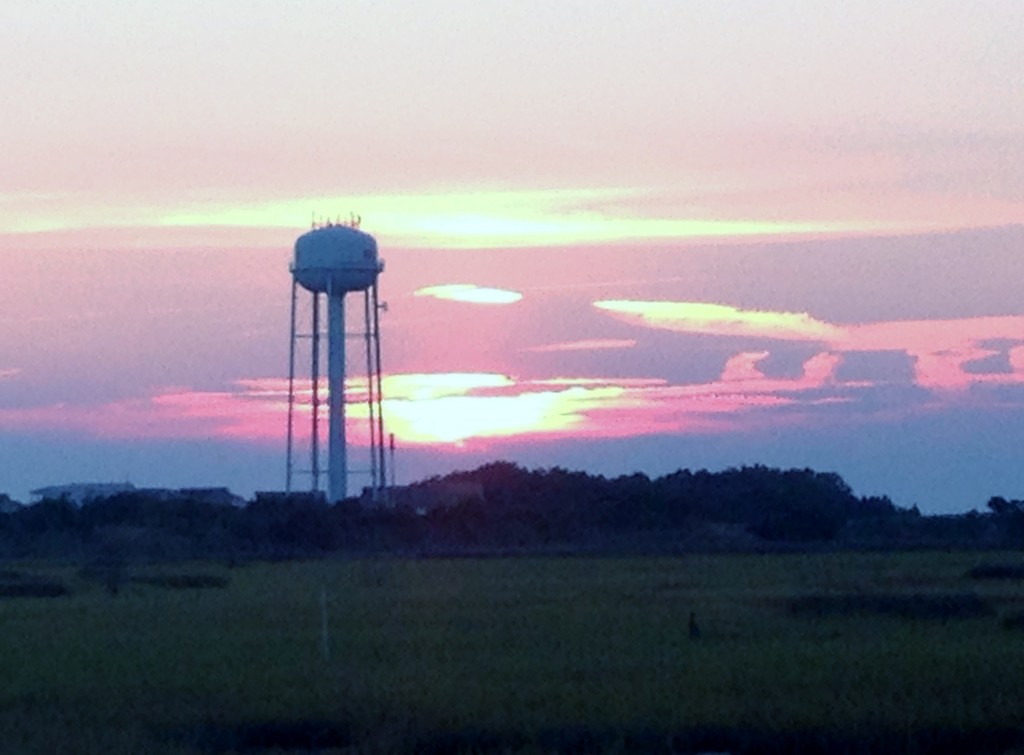 The kids and I headed south, back to the life we've begun to create.  It's a picture that we've started to paint and while we're still mulling over details, the initial sketch looks promising.
Every masterpiece begins with the same blank canvas.
xo