I have six good memories of my father. When I was four, we spent the winter in Florida, and my dad bought me an ice cream sandwich for the good behavior I displayed one morning while running errands with him.  There was the time, also in Florida, that he saved me from being stuck in an elevator by myself.   After a drinking binge with my friends, as a teenager, where a drunken fall caused me to chip my front tooth, my father, a dentist by profession, took me to his office that night and bonded up the chip, without once berating me for how the injury happened.   There was my wedding day, where nothing spectacular occurred with him.  I was just glad that he showed up.  There was the summer while he was in between wives, that he wanted to be a "dad" again where he helped my husband install a fence in our back yard.  There was the morning, after years of not speaking, that we had breakfast together, a week after I had run my first marathon.  My dad, who was once a contender in that world, raised a glass to me and welcomed me in to what he referred to as an "elite club."
What mostly happened in between these six instances are circumstances I've chosen to not focus on, yet by not focusing on them, I've built a lifetime worth of history around these six events.  I've found that in his death, I've stretched these six things out so far and so wide, that I've built my father into being a hero in his own tragic story.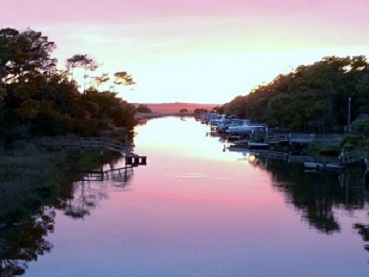 The loss of my dad hit me hard a few months ago.  Perhaps it's the time and the space and the silence I've had since moving to the beach, but there have been many long walks beside the ocean, filled with tears and grief and guilt of "not trying harder" with him.  I've convinced myself in these moments that if only I had done "A" or "B" differently, I could have made it work, or we could have made it work, and we could have been happy together, and we would have been a family.  I had become the nemesis character in my father's tragic story, the one who was selfish and intolerant, the one who walked away.
I don't talk about my father much here, because I don't know how to do it without sounding like a victim.  I'm not in this space to sound like a victim.  I'm here to share with you the life lessons that have helped me grow, and on a good day, may help you grow or at least may get you thinking.  But I'll tell you this much because I think it will help you understand where this story is going. My father was a deeply troubled man.  His patterns of erratic behavior have led therapists I've seen over the years to theorize that he probably lived most of his life with an undiagnosed mental illness.   He was in one, the most charming and charismatic as well as cold hearted man I've ever met.
Not long ago, in the middle of my grieving and rewriting my father as a valiant protagonist, I received an email from someone close to my dad, who outlined why I was excluded from my father's estate.  I've known for years that I was cut out of my father's will.  That knowledge did not stop me from racing to his bedside last April before he died.  It also didn't stop me from grieving and guilting myself to pieces for not "trying harder."  However, there was something about the reasons stated as to why I was cut out of the will that caught my attention.  It was a window into the twisted thought process of a man who gave me life, but who was best kept out of my life for my own and for my children's well-being.
That email jarred me in such a way, that in that instant, I was able to let go of the guilt and the second guessing and the fantasy of what might have been and the stretching and pulling of six good memories over a lifetime.
It also made me realize, in that tingly, chills all over the body kind of way, that I've spent a lifetime idolizing men who have very little to offer.  When it comes to discriminating the good men, the stable men, the solid men, from the not so good, not so stable, not so solid, there is a large piece of my antenna that's gone missing. I'm someone who can easily get swept up by charisma and a good line, and I'll overlook the "minor" things…like…you know, the ability to make me a priority, to be respectful, to make an effort, to take actions to back up words.  This stuff may be common sense for most women, but when I tell you I'm clueless, I really mean I'm clueless.  On paper, I can write down what I want in a relationship with a man, but my view is so distorted that when it's in front of me, I don't see it.  I don't see the things that are lacking because my heart and my brain function in such a way that they compensate for what's not there.   Do I blame my father for my screwed up relationships with men?  No.  Is there some conditioning in me that needs to be reversed that could be traced back to early life events?  Perhaps.
For whatever reason, that email about my father's estate was the window beginning to open for me.  It was the light on this lifelong blind spot that I've had when it comes to men.  I've talked about blind spots before here, and to borrow Donna Farhi's definition, they are "when our own weaknesses and faults become enmeshed in our personality, we can't see ourselves clearly."  I have never been able to see my reactions to men clearly.  Ever.  The only reason why I have the clarity of knowing this now is thanks to yoga.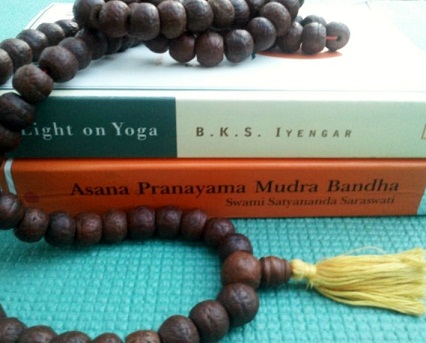 It's the ability to watch my thoughts and look beyond my thoughts and watch my emotions and question my emotions  – to observe myself from ten thousand feet, as if I were observing another person, that got me to see this.
How many times are we looking but not seeing?  How many times is the truth so painfully close but we can't quite grasp it due to the conditioning of our brains and hearts and souls?
Yoga has also taught me that it's ok to walk away from a situation if I can't maintain my peace in it.  And – I can walk away from a relationship without the need to place blame.   I can walk away respectfully.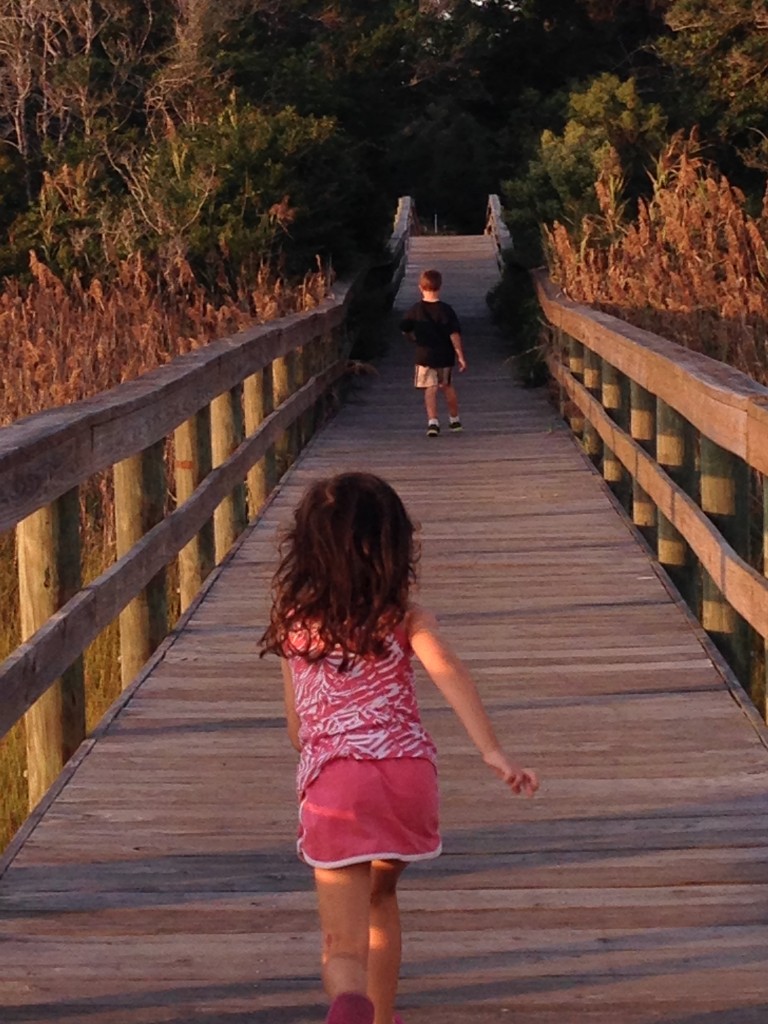 I don't have to burn the bridge, but I don't have to cross it either.  Sometimes, it's just a matter of, "It's time for you to go your way, and it's time for me to go mine."
I'm content to let my father go his way now.  And I'll take the six good memories, but for what they are.  And no more.
As for men, I'm sure there are some good ones out there, and maybe there's even one for me, but for now, I have a lot to learn.  I need to retrain my brain to see what's there as well as to see what's not there.   I have to recondition myself to see things for what they are versus what I want them to be.
If you were to ask me today if I'd ever get married again, the answer would be a very quick and certain "hell no."  But I just might surprise myself one day.    If I do, there will be a beach, and a white dress, and a veil, and a bouquet of Gerbera daisies, and really good New Jersey pizza.  And a blog post about it, for sure.  I promise you.
xo