I looked forward to hitting the ground running this past Monday after four snow days last week but the only thing that hit the ground was the ceramic tile I had purchased for the floor of my store, as I was unloading it from my car.  Not before hitting my foot first and then falling to the pavement, breaking into pieces all over the parking lot.
Oh, and there was my laptop, that blue screened on me, just a day before my printer totally died.  And the workman who walked over the freshly painted back room floor of my business and then tried to make it seem like it was my fault.
Needless to say, there have been a few tense moments the past few days.
Somewhere in the midst of this, I worked on the copy for my business website.  One of my pages is entitled "Good Vibes" and its intention is to spread link love for the people who have supported me in the startup.  I give props to everyone from my mother to my plumber.  Not for nothing, my plumber is Boss.  With a capital B.
Not surprisingly, I loved burying myself in the website copy. After facing new and unknown things that felt entirely over my head almost every single day for the past four months, writing copy felt like an old friend. Plus, you know all that stuff they say about gratitude?  I have to tell y'all, it's true.  I could not get through a fraction of my good vibes page without feeling the good vibes for everyone on that list.
Slowly, the tension from the week melted away.
As a matter of fact, I had so many good vibes from writing about good vibes, I decided I would start a good vibes series here.
So without further ado…
A few weeks ago, I wrote a post about sharing Christmas Eve with Tamara and her family and the great photos she took for me.  If you look closely at my new headshot (taken by Tamara), there's someone standing behind me propping me up.  Her name is Christine.  If I seem cool and collected on my blog, it's because I've already unloaded on Chris.  She listens, she empathizes, she cheers me on, she sets me straight, and most of all, she gets me.  She's a keeper, that girl.  If you missed it, Chris wrote the most riveting post this week about how sometimes, we have to break free from certain parts of ourselves to move forward.
Last week, after I wrote about an odd anniversary to reflect upon,  Melissa Burton shared the post remarking that I am someone who "Makes fear her bitch."  Melissa, that was the best props ever.  That *almost* eradicated the pain in my foot when the box of tile landed on it.  If you missed Melissa's post on turning negatives into positives, it will remind you that changing our outlook can really change our lives (hello!  Good Vibes!).  One day, Melissa, you and I are meeting up for coffee IRL.
In addition to Good Vibes, retail therapy was a good mood booster this week. I did a little shopping on Bev's Etsy site and picked up a few pairs of these adorable heart earrings.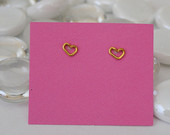 Mixed in with all these good vibes, I met a new blog friend this week through Ask Away Friday.
Her name is Sarah.  Make sure to go check out how Sarah responded to my questions. Below is what Sarah asked me:
1. Welcome to AskAwayFriday!!  You told me you did one with Tamara a few weeks ago.  After stalking your blog I see you guys are friends.  How did you meet?
Originally, Tamara and I met online.  I think we talked on Twitter before we started following each other's blogs.  Last summer, through a series of "joking but not joking" Tweets to one another, we had an awesome meetup in Connecticut along with Michelle Nahom and Steph Rufa.  Yeah, I'm posting the photo again – because I just loved this day.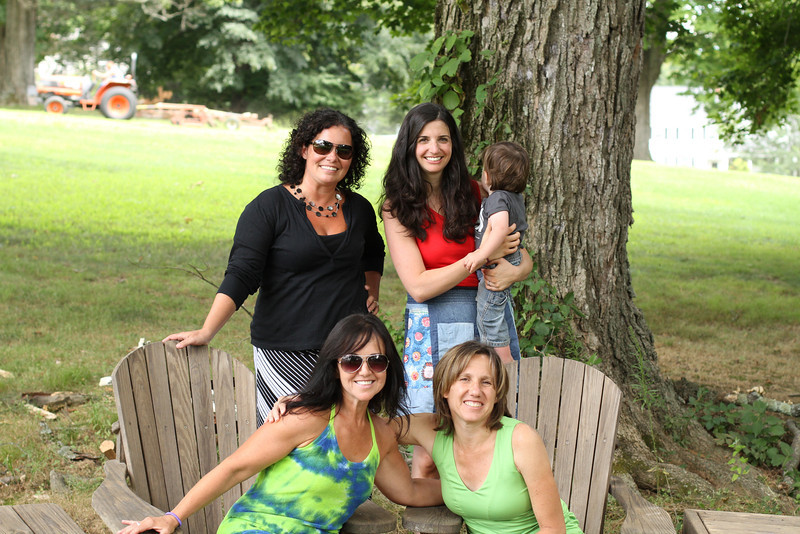 2.  What made you decide to start your blog?
It was a fairly impulsive decision. I had no idea what I was doing. I had no knowledge of stats or blogging communities.  I was completely afraid of Twitter.  In some ways, it has morphed and shifted for me and in some ways, it hasn't at all.  My two year anniversary is the end of this month, so I'll probably write a requisite anniversary post and elaborate on what I've started to talk about here.
3.  Looks like you do yoga and you run.  What is the key to keeping motivated to work out?
My motivation for almost everything I do is to be happy.  I use running as a tool not only to improve my fitness but for emotional release and meditation.  Yoga?  I don't know how to articulate my motivation for doing yoga in a 50 word answer but if you're interested in understanding, I think this blog post sums it up pretty well.  It also happens to be a piece that Tamara nominated for VOTY. (Thank you my friend).
4.  Tell me what your typical day looks like?
Run, do a little yoga, take care of the kids, work on business stuff, blog, call Chris to whine. That about sums it up!
5.  My signature question lately.  Where do you see yourself in ten years?
Making a film.   It will be about my friendship with Chris – will kind of have a "Beaches" feel to it except nobody dies.  I'm thinking Cate Blanchett should play Chris. Any picks for me????
6.  Favorite room in your place?
The kitchen.  Food, family, food.  Food.  You get the idea!
7.  What are some of your favorite activities to do with your kids?
Oh man….my kids are so competitive with each other.  Something where everyone can win and no one loses.  I mean, they make eating into a competitive sport! Can I say sleeping?  They all get along so well then!
8.  Favorite color?
This changes like the weather for me.  These days it's purple and green.  Y'all know why.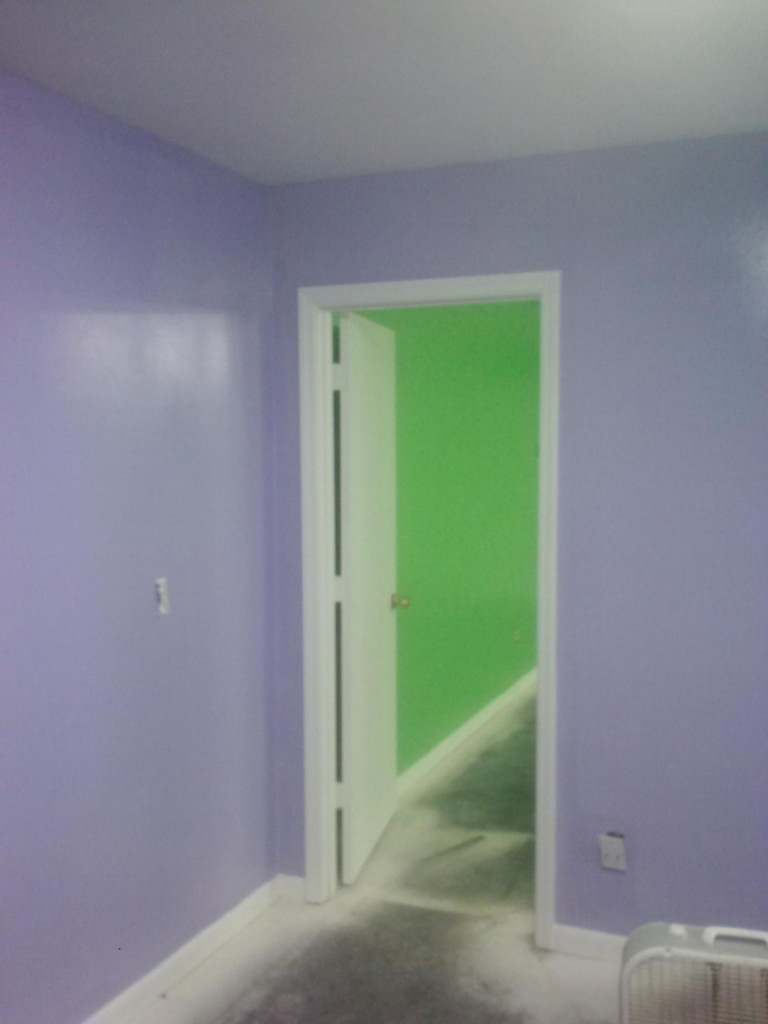 9.  Do you watch much tv?  If so favorite show?
I watch no TV at all.  Apparently, I'm in good company with this one.
10.  Team coffee or tea?
Coffee.  Always. Too much so.
XO